Baseline Dental Care is happy to offer our patients dental bonding in Rialto. This highly adaptable dental treatment is ideal for a range of patients, boosting both the health of decayed teeth while also improve their appearance. Fast, efficient, and comfortable, this popular procedure is ideal for patients who have minor damage or cosmetic concerns about their teeth. Contact us today to set up your appointment and see if this treatment is what you need to get your smile looking and feeling its best.
Dental bonding is a procedure that can repair or enhance teeth by applying a resin material directly to your tooth. This material is color-matched to blend in perfectly with your other natural teeth while also providing long-lasting durability. We can apply the material to one or more teeth, shaping it according to your goals or preferences, and then we harden it with a special light. This ensures that the entire process is comfortable while also delivering precise results that match your expectations.
Dental bonding can tackle a range of concerns, including:
Teeth with minor decay
Minor to mild chips or cracks in teeth
Discolored teeth (stains or natural discoloration)
Enhance the size of teeth (make them look longer or fuller)
Close gaps between teeth
Improve the shape of teeth
All the dental treatments are carried out using latest equipment & technologies to ensure best results.
Suffering from Dental Pain?
Get Relief Today
Call for Same-Day Emergency
Dental Appointment
Top Rated Emergency Dentists
in Rialto, CA

Monday – Friday
Saturday
Sunday
: 9am – 6pm
: 8am – 1pm
: Closed
All the dental treatments are carried
out using latest equipment & technologies
to ensure best results.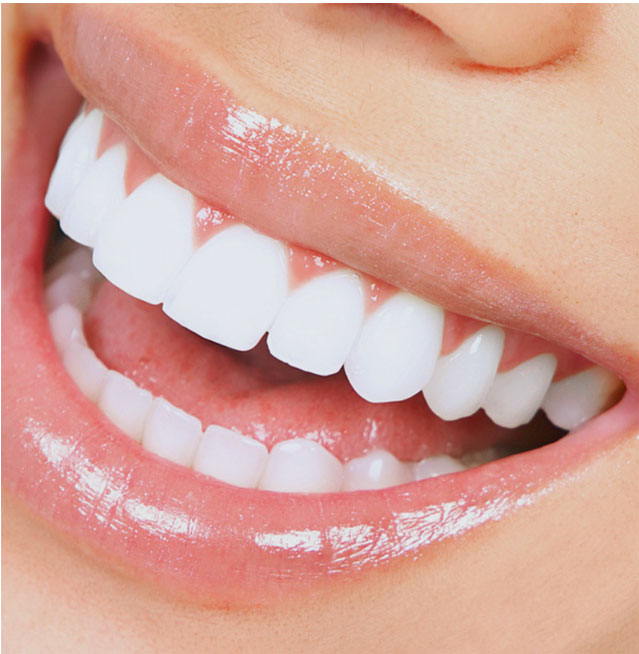 Is Dental Bonding Right for Me?
Dental bonding can take care of both health and cosmetic concerns for your teeth, often at the same time. It is also a quick and comfortable procedure, so it is excellent even for patients who aren't fans of visiting the dentist. Dental bonding is best for treating minor damage or cosmetic concerns, though. However, for more significant cases, we also have plenty of other options, including dental veneers, inlays/onlays, and many more. When you come in for your appointment, we can provide you with info about all your treatment options, matching you with one that will get you smiling your brightest. Bonding is also popular as it is a very budget-friendly treatment that does not compromise on results.
Slide

Very nice dental office, my whole family enjoys the service. Friendly Staff.
Slide

"Great doctor! He really cares about his patients."
Slide

"Such a great dentist, I have been going to him for a little over 5 years. His staff is excellent; wonderful and great customer service."
Slide

"Excellent work by the doctor and his assistants."
What Is the Process Like?
Having dental bonding done is both fast and comfortable for the majority of cases. The process generally consists of two quick steps, lasting about 30-60 minutes total per treated tooth. Touchup treatments may be even shorter. We will let you know ahead of time what the details of your treatment will look like before your bonding process starts.
First, we prepare your tooth to make it more receptive to the bonding material. In most cases, this is short and usually does not even require a local anesthetic to keep you comfortable. We may make minor alterations to the surface or shape of the target tooth to make it suitable for bonding. If you have more significant decay, you may need a bit of numbing as we clear out the affected parts of the tooth.
We then apply the material after gently roughing the tooth surface and applying a special liquid to it. We apply the resin according to your specific goals, whether they are restorative or cosmetic, and then harden the material with a special light. We may trim or further shape the material as it hardens to give you precisely the results you want. Last comes a quick polish to get your tooth looking its absolute best.
How Long Do the Results Last?
Dental bonding can provide impressive and long-lasting results, but it will be important to continue caring for your teeth. Though bonding offers protection, tooth decay and discoloration can still occur if a patient does not follow a good oral hygiene plan. For most patients, all this means is to stay on top of brushing and flossing daily, and don't miss out on your dental checkups twice a year. We also advise being careful when biting down on hard foods such as nuts or candies, as too much force can damage the resin.
With healthy habits and good care, you can see your bonding results last for years, with the average being between 3-10 years, depending on various factors. If you notice changes in your bonding, you may be able to just have a quick touchup treatment instead of getting a completely new bonding done.
Schedule Your Appointment Today
If you have a tooth that could use a boost, the sooner you take care of it, the better. Not only can you enjoy your enhanced and restored smile, but treating your tooth can protect both it and your other teeth from additional risks down the road. Schedule your appointment at Baseline Dental Care today to learn more about our dental bonding in Rialto and get started on enhancing your smile today. We look forward to doing our part in keeping your smile whole, healthy, and bright for years to come.