Much like our teeth, we get only one set of gums, so caring for them is also a vital part of oral health. Healthy gums and teeth go hand in hand, and unhealthy gums can also lead to dental problems. So if you find yourself experiencing gum disease, whether early signs or more severe inflammation, Baseline Dental Care is here to provide caring and professional gum treatment in Rialto.
Gum disease can occur when your gums do not get the care and cleaning they need. Patients can experience anything from mild to severe inflammation as gum disease progresses, affecting many parts of your mouth, including your:
Gums
Surrounding tissues
Jawbone
And your teeth!
All the dental treatments are carried out using latest equipment & technologies to ensure best results.
In fact, gum disease is the most prominent cause of tooth loss. As the disease eats away at your gums and jaw, your teeth simply do not have anything left to hang on to.
Preventing gum disease in the first place is our preferred method of treatment. And the best way to keep your gums healthy is through three main factors:
Brushing at least twice daily (including gently brushing your gums)
Flossing daily (to get stubborn food out of the way)
Regular dental visits (to get professional cleaning and preventative treatment)
Suffering from Dental Pain?
Get Relief Today
Call for Same-Day Emergency
Dental Appointment
Top Rated Emergency Dentists
in Rialto, CA

Monday – Friday
Saturday
Sunday
: 9am – 6pm
: 8am – 1pm
: Closed
All the dental treatments are carried
out using latest equipment & technologies
to ensure best results.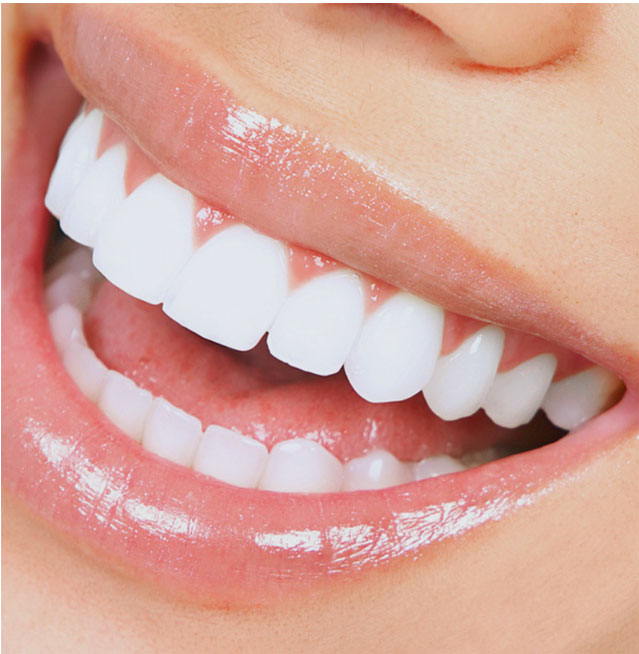 In its early stages, you might not even notice yourself developing gum disease. This is why it is so important to have your regular dental visits and oral exams, so we can help you spot any risk factors before they develop. As gum disease progresses though, the symptoms become more and more obvious. Below are some of the main signs that you are dealing with gum disease:
Bad breath
Painful, swollen, and discolored gums
Notable gum recession
Teeth becoming looser (eventually falling out!)
Bleeding from the gums
Slide

Very nice dental office, my whole family enjoys the service. Friendly Staff.
Slide

"Great doctor! He really cares about his patients."
Slide

"Such a great dentist, I have been going to him for a little over 5 years. His staff is excellent; wonderful and great customer service."
Slide

"Excellent work by the doctor and his assistants."
When you come in to our Baseline Dental office, we focus on treating you like family with a warm environment and compassionate care. We take the time to ensure you are comfortable and work closely with you, helping you overcome gum disease with a personal touch. We always build your treatment plan around your individual health and situation to provide an optimal outcome. We also always work with you to find the mildest option available that will get your gums back into good shape. We also provide several cosmetic treatments to help restore the beauty of your smile so it both looks and feels great.
When you come in for your visit, we can provide several services to help keep your gums healthy and check how they are doing. These include:
Blood pressure screening
Gum health exams and assessments
Oral exams (x-rays, intraoral camera)
Fluoride treatments
Personal discussions with Dr. Shah
Having professional care is a vital part of keeping your gums healthy, but so too is having a good oral hygiene routine at home. Dr. Shah can provide you with additional information and tips for ways to keep your gums healthy through responsible home care.
If you are already experiencing mild to severe gum disease, we will focus on reducing symptoms and getting your gums back to a healthy state. In addition to cleaning and hygiene, this may include treatments that focus on rebuilding gum tissue, restoring lost bone mass, and restoring teeth damaged by decay. We will personally discuss all your options with you to help match you with the one that will give you and your smile the best results. If need be, we can also refer you out to one of our recommended periodontal specialists, so you can receive qualified specialist care when you need it most. Don't wait, get started on protecting your gums and oral health today!
Schedule Your Appointment Today
When it comes to the health of your gums, it is never too early to get started on treatment. Call us or use the online form to set up an appointment for gum treatment and other preventative dental care today. Our team focuses on providing each patient with the highest level of service, ensuring you get top-quality dental care that makes a difference. Contact us today to get your gums back into good shape with professional gum treatment in Rialto.