Tooth decay can come in many shapes and forms, and so too do the ways to treat it. While dental fillings are quite common and most people know about them, fewer patients know about inlays and onlays. Much like fillings, our inlays/onlays in Rialto are ideal for restoring decayed teeth and sealing off any damage to keep your smile healthy and bright. We offer several different options for this restorative procedure, allowing every patient to find a treatment that matches their situation, needs, and budget. If your tooth is suffering from decay, we have a solution that can get your smile back on track. Contact Baseline Dental Care today to get started on your treatment and preserving your smile.
What Are Inlays and Onlays?
Inlays, onlays, and fillings are all quite similar and all serve the same purpose, to fill in cavities and prevent additional tooth decay. The differences lie in where the material is placed. The purpose of each treatment lies in the name: inlays are positioned more inside the tooth while onlays tend to rest more towards the top of the tooth. In both cases, we use dental materials to clean out the tooth beforehand and then place the sealant material. When done properly, this treatment stops tooth decay in its tracks and can even improve the appearance of any teeth affected by decay. Inlays and onlays can be made from several different materials, each with their own set of benefits. These include:
Porcelain: highly durable and looks like your natural teeth
Gold: fast, efficient, and budget-friendly
Composite resin: medium durability that can color match your teeth for a subtle restoration
Choosing your ideal material will depend on your budget goals and your other preferences. 
All the dental treatments are carried out using latest equipment & technologies to ensure best results.
Suffering from Dental Pain?
Get Relief Today
Call for Same-Day Emergency
Dental Appointment
Top Rated Emergency Dentists
in Rialto, CA

Monday – Friday
Saturday
Sunday
: 9am – 6pm
: 8am – 1pm
: Closed
All the dental treatments are carried
out using latest equipment & technologies
to ensure best results.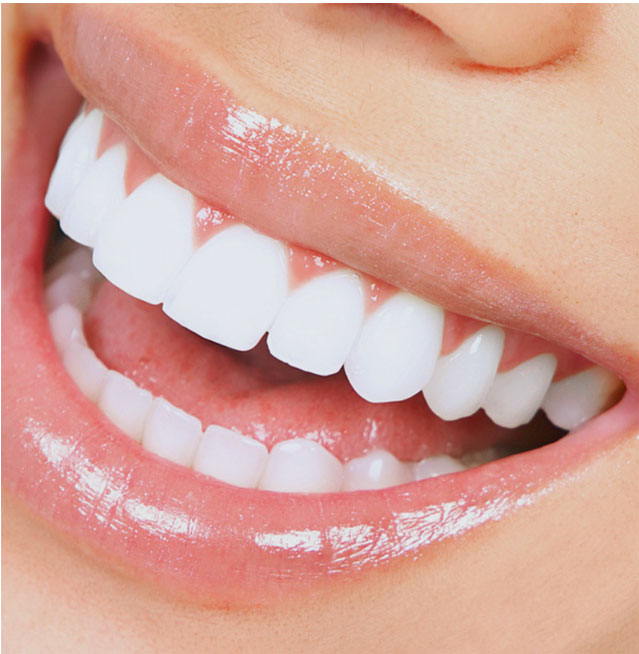 Are Inlays or Onlays Right for Me?
With so many options for restoring your teeth, it can seem overwhelming at first. Inlays, onlays, fillings, crowns, and more. But the good news is these treatments can be quickly explained during your appointment, and your dentist can help you make all the right choices. Inlays and onlays are ideal for patients with mild to medium amounts of damage from tooth decay. For milder cases, a filling is usually sufficient, while more severe damage may require a dental crown. But inlays and onlays are a perfect middle ground for patients who want to restore a tooth and get it back into working order. When you come in for your appointment, we can take a look at your teeth and see what your unique situation looks like. Based on your symptoms and the results of your exam, we can provide you with all your available options. The goal is to match you with a dental treatment plan that works with your goals and budget.
Slide

Very nice dental office, my whole family enjoys the service. Friendly Staff.
Slide

"Great doctor! He really cares about his patients."
Slide

"Such a great dentist, I have been going to him for a little over 5 years. His staff is excellent; wonderful and great customer service."
Slide

"Excellent work by the doctor and his assistants."
The process for getting inlays or onlays is very similar to getting a filling, and in most cases it only takes a single visit. We first provide numbing to the area around the target tooth and only start once we are sure you are comfortable and relaxed. Our dentist then cleans out any decaying parts of the tooth, sanitizing it to ensure no bacteria hangs around. We then place the inlay or onlay in position, sealing up the tooth and restoring it to like new. After your treatment, the area may be a little sore, but this quickly goes away, even within a few hours for many patients. You may also have some lingering numbness from the anesthetic, so be careful when chewing until it wears off. We don't want you to accidentally bite your cheek or tongue!
How Long Do Inlays/Onlays Last?
Inlays and onlays can last for years, but their durability depends on two main factors: how well you care for them and the type of material used. If you brush and floss daily, your inlays or onlays could last for years, up to 10-15 years in some cases. Likewise, some materials last longer than others, so we discuss all your options during your appointment to match you with your ideal solution. Regular dental checkups will also be important so we can see how your inlays or onlays are doing and provide professional cleaning. Proper care can help ensure your tooth does not again fall prey to tooth decay over time.
Schedule Your Appointment Today
If you have a damaged or decayed tooth, the sooner it is treated, the better. Not only can you enjoy your restored smile, but treating your tooth can protect both it and your other teeth from additional risks down the road. Schedule your appointment at Baseline Dental Care today to learn more about our dental inlays and onlays in Rialto and get started on restoring your smile today. We look forward to doing our part in keeping your smile whole, healthy, and bright for years to come.