We believe that having a smile that you love is an important part of life. Your smile should be a way to fill you and those around you with joy, not something that you feel self-conscious about. With dental veneers, we can provide your smile with stunning visual enhancements. Our veneers in Rialto can give you a smile that you not only love but cannot wait to share with those around you.
A dental veneer is a thin, custom-made covering that is placed over the front of the tooth to enhance its appearance. At Baseline Dental, our dental veneers can be applied in a simple procedure that only requires a few visits. This cosmetic treatment is ideal for boosting your smile at any age. The dental veneers we provide are all entirely custom-made to match your natural appearance, so they will not look artificial or stand out from your other teeth. Likewise, we only use high-quality materials to ensure that your veneers keep your smile looking its best for as long as possible.
All the dental treatments are carried out using latest equipment & technologies to ensure best results.
Suffering from Dental Pain?
Get Relief Today
Call for Same-Day Emergency
Dental Appointment
Top Rated Emergency Dentists
in Rialto, CA

Monday – Friday
Saturday
Sunday
: 9am – 6pm
: 8am – 1pm
: Closed
All the dental treatments are carried
out using latest equipment & technologies
to ensure best results.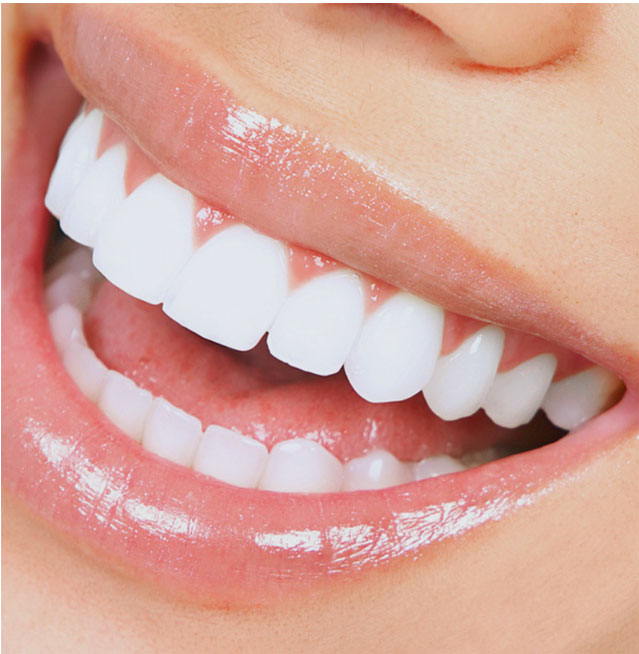 Benefits of Dental Veneers
While one of the most common uses for veneers is to improve tooth coloration, they can do much more than that. Veneers are also ideal for making slight improvements to the shape, size, and positions of your teeth. For example, veneers can increase the length of your teeth to create a fuller smile. Likewise, veneers can help remove gaps between teeth for a seamless look.
Are Dental Veneers Right for Me?
Dental veneers can be great for patients of almost any age. If you want to boost the look of your smile, then you may be suited for dental veneers.
Slide

Very nice dental office, my whole family enjoys the service. Friendly Staff.
Slide

"Great doctor! He really cares about his patients."
Slide

"Such a great dentist, I have been going to him for a little over 5 years. His staff is excellent; wonderful and great customer service."
Slide

"Excellent work by the doctor and his assistants."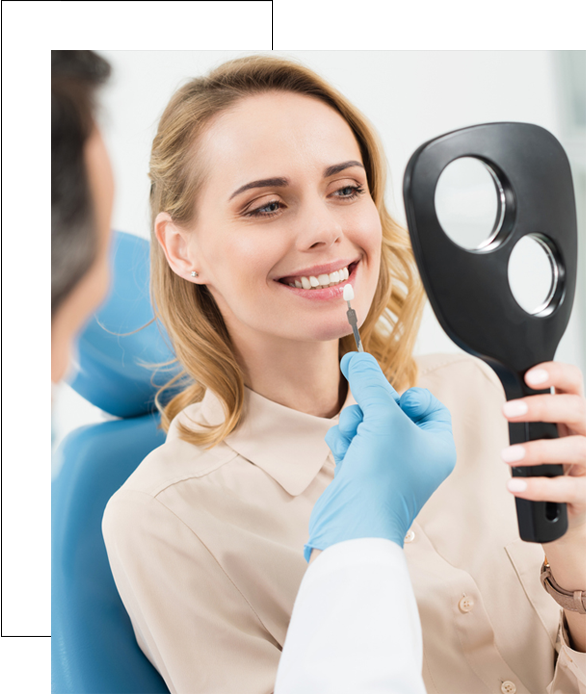 This cosmetic treatment is ideal for patients with severe discoloration of their teeth. In many cases, teeth whitening isn't enough to remove dark and severe stains. But since veneers go on top of your teeth, they can provide an instant improvement.
Our dental veneers are also a great solution for patients suffering from a chip or crack in their tooth. With a custom veneer, you can easily repair the shape and protect the tooth from further problems while also improving its aesthetic overall!
Many patients have teeth they consider too short, or small teeth that have gaps between them. In either case, veneers can help you get a seamless smile that looks radiant.
Whether you are looking to repair a chipped or worn tooth or you simply dream of attaining the perfect smile, dental veneers could be right for you. This cosmetic procedure is becoming increasingly popular for its ability to repair, protect and enhance the overall appearance of your teeth. This simple procedure leaves you with stronger teeth and a beautiful smile that you will love for years to come.
How Long Will My Veneers Last?
If you take proper care of your veneers, they can last on average about ten years if they are porcelain. Composite veneers tend to have a shorter lifespan, but good dental care can expand their durability. Some patients with ideal care can even get up to twenty years of durability out of their veneers. Fortunately, caring for veneers is just as easy as caring for your natural teeth with daily brushing and flossing being the key parts.
Veneers are a prosthetic device available by prescription only from a dentist. Your dentist at Baseline Dental may use one veneer per tooth to restore it if it has been cracked, is discolored, or needs other enhancements.
There are two main types of dental veneers:
Composite Resin Veneers
Porcelain Veneers
During your appointment with our dentist, we can help you decide on which veneer type will be best for you. We look at every factor including your goals and the budget you want to set for this procedure.
Why Choose Baseline Dental for Veneers
At Baseline Dental Care, Dr. Samir Shah and his team provide dental veneers to make your teeth look beautiful and make you smile confidently. Our range of cosmetic dental treatments includes veneers and teeth whitening. Our professional team has years of work experience in providing veneers to our patients. Baseline Dental Care always uses the latest technologies & materials to ensure premium quality veneers. Additionally, our commitment to personalized care results in us providing exceptional services to each patient.
Schedule Your Appointment Today
Are you ready to take your smile to a new level? Then contact Baseline Dental Care today to set up your appointment. You will get to work with an experienced cosmetic dentist who has provided countless patients with improved smiles since 2005. Book your appointment using the online form or call us today to get started on boosting your smile with dental veneers in Rialto.