The odds are you have crowns in your mouth already, but natural ones. Your tooth's crown is the visible part that sticks up out of the gums. However, these natural teeth are far from invincible and can become damaged due to tooth decay or even from injuries. In these cases, Baseline Dental can provide you with an artificial dental crown that looks and feel just like your natural teeth.
A dental crown is an ideal means for protecting and restoring a tooth that has sustained damage. They are perfect for patients who have significant damage but still have some of their natural tooth left, making it more convenient than a complete tooth replacement. A crown looks and feels just like your tooth but is entirely artificial and custom made to match your mouth. The crown itself can vary in size, but it works by covering your damaged tooth, sealing it off from additional decay or and protecting it from damage. A dental crown can also be called a "cap" as it sits on top of your tooth much like a cap would over your head.
All the dental treatments are carried out using latest equipment & technologies to ensure best results.
Crowns can cover a single tooth, or they can be used as part of a dental bridge to replace one or more teeth and protect those adjacent. Likewise, they can serve as the "tooth" part of a dental implant. In short, they are a highly flexible and adaptable way to restore and repair your smile.
Suffering from Dental Pain?
Get Relief Today
Call for Same-Day Emergency
Dental Appointment
Top Rated Emergency Dentists
in Rialto, CA

Monday – Friday
Saturday
Sunday
: 9am – 6pm
: 8am – 1pm
: Closed
All the dental treatments are carried
out using latest equipment & technologies
to ensure best results.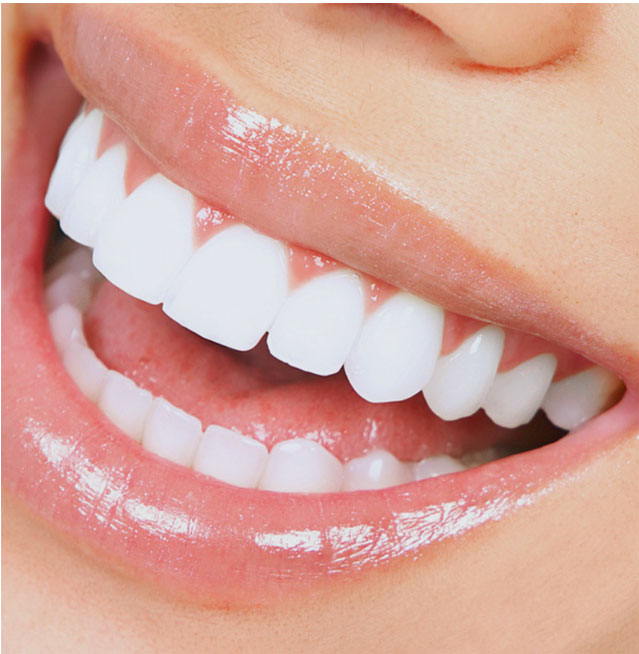 Crowns come in several different materials, allowing you to choose an option that suits your goals and budget. At Baseline Dental, we offer three types of crowns and can discuss your options fully during your appointment.
All Porcelain: Highly durable and look the most natural out of all our options.
Porcelain Fused to Metal: This hybrid option is great for balancing affordability with long-lasting durability and aesthetics.
All Metal: Metal crowns are ideal for teeth that are out of sight.
Slide

Very nice dental office, my whole family enjoys the service. Friendly Staff.
Slide

"Great doctor! He really cares about his patients."
Slide

"Such a great dentist, I have been going to him for a little over 5 years. His staff is excellent; wonderful and great customer service."
Slide

"Excellent work by the doctor and his assistants."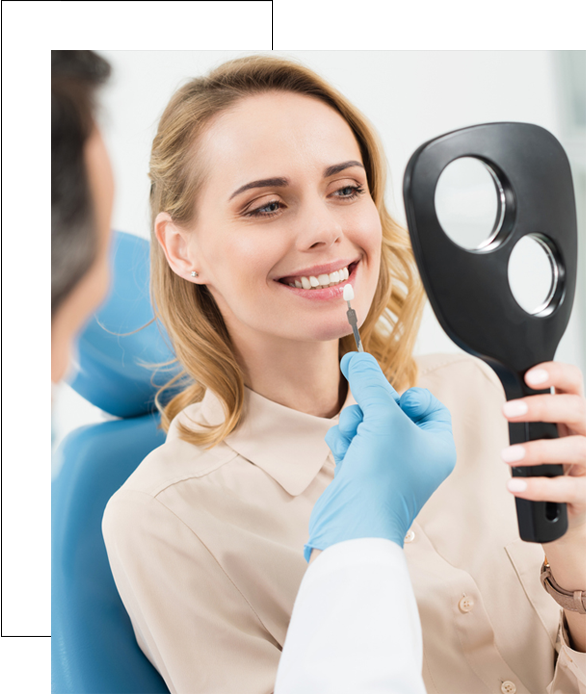 Are Dental Crowns Right for Me?
One of the benefits of dental crowns is they can provide a solution for several different dental concerns. Due to having both functional and cosmetic benefits, crowns are a popular procedure for patients of all ages. Below are some of the key concerns that could prove dental crowns are right for you. Call us today to learn more and set up your initial appointment to get your own dental crowns.
Replacing a large filling when the remaining tooth isn't otherwise sufficient
Protecting a weakened tooth from fractures, cracks, or chips
Restoring a tooth that has physical damage (fractures, cracks, significant breaks)
Attaching a bridge
Covering dental implants (crowns are placed on the implant itself)
Covering teeth that are discolored or poorly shaped
Most patients can get their crowns within two to three visits. It generally depends on the materials you want and the state of the tooth you want to repair. We prepare the target tooth by cleaning it and filing it down into an ideal shape to fit under your crown. Then, once the crown itself has been custom-made, we place it over the prepared tooth, sealing it down so it can become a lasting part of your smile.
After your treatment, you can get back to your daily life, but you will need to avoid hard foods for a few days to protect your new crown. But once it is fully settled, you can resume your normal diet without any significant restrictions. Still, having a healthy diet and avoiding super hard foods will do you favors in getting the most out of your crowns. If you have any questions about caring for your crowns or post-procedure side effects, just give us a call and we will happily help.
With proper care, you should get to enjoy your dental crown for years to come, but a good oral hygiene routine will be key. That includes daily brushing and flossing, not to mention regular visits to your dentist! But these are all part of naturally caring for your teeth anyway, so crowns don't require any extra effort on your part. Though a crown's lifespan can vary depending on care and the type of material, most patients get 10-30 years out of their crowns. Others manage to keep their crowns in good shape for a lifetime!
Schedule Your Appointment Today
If you have a damaged tooth, the sooner you get it restored, the better. Not only can you enjoy your restored smile, but repairing your tooth can protect both it and your other teeth from additional risks. Schedule your appointment at Baseline Dental Care today to learn more about our dental crowns in Rialto and get started on boosting your smile today. We look forward to doing our part in keeping your smile whole, healthy, and bright.